Kaufen sie
in Italien hergestellte Produkte?
Kaufen sie Produkte mit diesem Etikett oder Label !
Kaufen Sie mit Vertrauen!
Produkte mit einem TRUE ITALY™ Etikett oder Logo sind echte italienische Produkte .Pruefen sie selbst, jederzeit und ueberall.

Um jeglichen Betrug und Schwindel zu vermeiden, fragen sie nach italienischen > Produkten, geschuetzt durch ein TRUE ITALY™ Etikett oder Label !

Die italienischen Firmen, die dieses Logo zeigen, bieten Produkte an, die von TRUE ITALY™ geschuetzt sind; Service, Produkte die sie kennen und denen sie vertrauen koennen!
Die besten italienischen Seidenkrawatten, Modekrawatten, Seidenschals, Halstuecher, Polyesterschals, Umhaengetuecher, Stolen, Pareos, Fliegen, Westen, sowie massgeschneiderte und Logokrawatten, hergestellt aus feinsten Materialien.

TIP : Klicken sie die untenstehenden Links, um weitere Krawatten und Schallieferanten zu finden!

Verwandte Kategorien: Verwandte Suchen: Verwandte elektronische Kataloge: AUFMERKSAMKEIT bitte! Anfragen von eizelnen Verbrauchern werden nicht beruecksichtigt. Der von ItalianModa Marketplace angebotene Service zielt einzig und allein auf Grosshaendler. Falls sie ein Verbraucher sind, nutzen sie bitte nicht die untenstehenden E-Mail Links. Bei Fragen senden sie bitte eine Nachricht an den ItalianModa Help DeskSenden Sie eine Nachricht mit einer Informationsanfrage an:
Bitte formulieren Sie ihre Anfrage so detailliert wie moeglich, inklusive aller Daten ueber ihre Firma. Je praeziser ihre Anfrage, umso besser wird das Feedback von den italienischen Herstellern sein.
---
Klicken sie auf ein Foto, um sich in den E-Kaltalog der entsprechenden Firma einzuloggen
---
VITAMINA Srl
Plated tank top
[
CASUAL-TRENDY CLOTHING
]
Plated tank top.

Made in Italy.

Trendy and best seller item. Suitable for everyday and ceremonies.

Suitable for spring and summer.



---
AMC ITALIA
Menswear A / W 2014-15 Line SG 100% Made in Italy
[
MEN CLOTHING
]
Men's clothing women, T-shirts, sweaters, dresses, sweaters, pullovers, scarves, gloves, hats trend made in italy 100% competitive prices, on order, ready to hand over available.
Art 3820 , 30% Cashmere 70% Merino
sizes SM-LXL-XXL-XXXL Baruffa label
For more information, please contact our numbers
---
FIRST LADY FIRENZE
Bag smooth leather
[
Shoulder Bags
]
Bag genuine leather to carry by hand and shoulder.
Inside zip pocket.
Mobile phone pocket.
Made in Italy.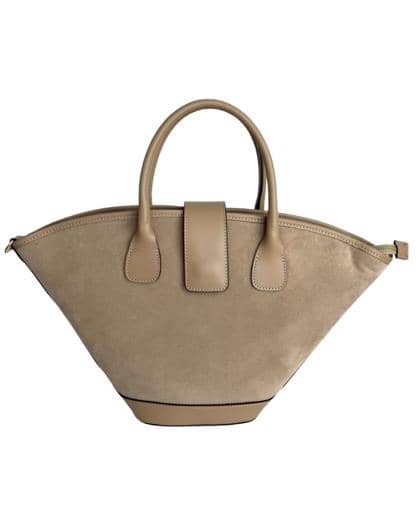 ---
AMC ITALIA
Shoes high quality & agrave; Line in winter and summer, possibility & agrave; customize lines and & nbsp; private label & nbsp; minimum order & nbsp;, 6 pairs per item minimum order 30 pairs with half & nbsp; measures from 34 to 41/42 for some items. > Shoes ankle stivalli. Contact our guidelines for more information