---
Click any picture to log in the E-Catalog of the related company
---
AMC ITALIA
D-F Line Art Boganville
[
WOMEN SHOES
]
Shoes High Quality All exclusively hand-made by skilled experienced hands collections limited possibility customization and own label, pellamii variants with internal and external accessories and customized on request; In addition there is the possibility trealizzare of new collections with the help of modelers ns de of the study. For more information you can contact our addresses.
---
AMC ITALIA
C.N.C AQUASCUTUM WOMEN SHOES
[
BRANDED STOCKLOTS
]
Shoes, booties and boots brands AQUASCUTUMLONDON - CNC

all seriate seriate entirely, about 1500 pairs AQUASCUTUM LONDON 1500 CNC
divisible by 45 series shoes boots-and socket 63 .

For more information you could contact our address
Unless sold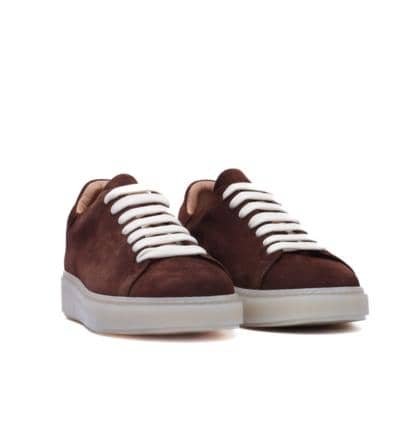 ---
CALCAGNO Srl
PLUTONE FRANCESINA
[
MEN'S ELEGANT SHOES
]
All the taste and quality of Calcagno style enclosed in a single line.
A must have for every day.

Wonderful shoes with classic and essential lines completely hand-made.
Made with black brushed calf. Sole and heel in farm-hide and goatskin lining.

The shoes can be personalized with the initial of the name and, at the customer request, can be made with following leather and colours:

- Brushed Calf
Colours: Black, Dark Brown, Blue, Ivory

- Lacquer Calf
Colours: Black, Blue

- Calf
Colours: Black, Dark Brown, Brown



---
PRINCIPI MILANO
Fashionable style shoes
[
MEN SHOES
]
Fashion style shoes for casual use, completely handmade shoes, made of genuine brushed calfskin and genuine leather sole. On request no-slip rubber sole or total rubber Air soft Vibram.
Shoes are provided with black cardboard box and cloth for polishing. Other accessories displayed in photo not included (e.g. shoetree).
Matching belt on request available.
Available 100 different calfskin colors, please visit us at
www.principimilano.com/italiano/catalogo-on-line/pellami-shoes-leathers/
The best Italian Classic and Fashion Baby Shoes, made from the finest Leather or Fabric. Comfort and safe footwear for babies, meeting all certifications. Consumers can buy the best and safest Italian baby / children / kid footwear.

TIP : click the Links below to find more Italian Shoe Suppliers!

Related Categories:

Related Searches:

Related Electronic Catalogs:

ATTENTION, please! No enquiry from Individual Consumers will be considered. The Services delivered by the ItalianModa Marketplace are targeted to Wholesale Buyers only. If you are a Consumer please do not use the E-Mail links below. For any questions please send a message to the ItalianModa Help Desk or visit the Consumer section or visit the online Italian Fashion Outlets where you can buy as a consumer.

Send a Message with a Request for Information to:
Please detail as much as possible your Request, including all the data about your Company. The more precise your Request, the better the Feedback you will receive from the Italian Manufacturers.
More ways to find
Italian fashion products:
---
Do you purchase
Italian Made Products?
Buy Products with this Tag or Label !
Buy with Confidence!
Products coming attached with a TRUE ITALY™ Tag or Logo are Genuine Italian Products and you can check them anytime and anywhere.

To avoid any frauds or scams ask for Italian merchandise protected by a TRUE ITALY™ Tag or Label !

---
The Italian companies displaying this logo offer Products secured by the TRUE ITALY™ Service, products you can trust and sell much better!